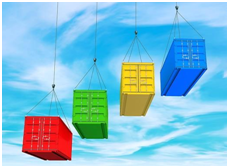 Through Our network
Royal-Med
offers efficient transport solutions for your groupage consignments on a regular basis - according to a fixed schedule, with frequent departures and at competitive rates. Transport times are minimized with direct load transit, while cargo handling is reduced.
Combined with procurement and distribution logistics in our network,
Royal-Med
ensure on-time, reliable handling and delivery of your shipments.
We document and monitor the progress of your shipment electronically in our operating system and provide you with all status information through EDI interfaces.